From
HERE
:
Benghazi Commission: Obama Admin Gun-Running Scheme Armed Islamic State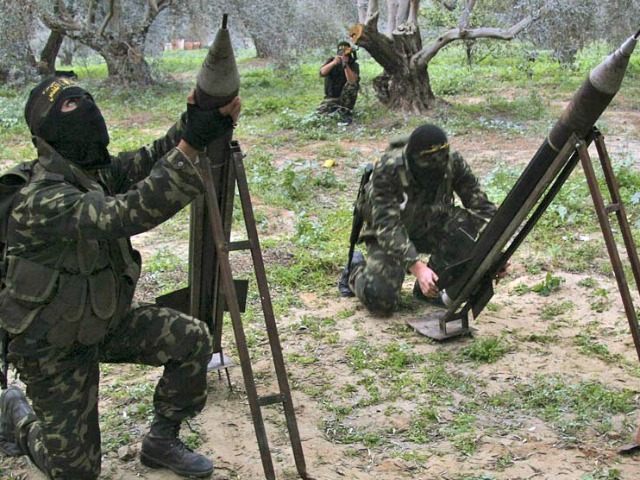 The Obama administration pursued a policy in Libya back in 2011 that ultimately allowed guns to walk into the hands of jihadists linked to the Islamic State (ISIS/ISIL) and al-Qaeda (AQ) in Syria, according to a former CIA officer who co-authored a report on behalf of the Citizen's Commission on Benghazi (CCB), detailing the gun running scheme.
The ripple effects of the illegal policy to arm America's enemies continue to be felt as the U.S. military is currently leading a war against ISIS and AQ terrorists in Iraq and Syria, according to Lopez.
"The Obama administration effectively switched sides in what used to be called the Global War on Terror [GWOT] when it decided to overthrow the sovereign government of our Libyan ally, Muammar Qaddafi, who'd been helping in the fight against al-Qaeda, by actually teaming up with and facilitating gun-running to Libyan al-Qaeda and Muslim Brotherhood [MB] elements there in 2011," explained Lopez. "This U.S. gun-running policy in 2011 during the Libyan revolution was directed by [then] Secretary of State Hillary Clinton and [the late Libya Ambassador] Christopher Stevens, who was her official envoy to the Libyan AQ rebels."
To avoid having the funds tracked back to the Obama administration, the arms flow to Libya was financed thru the United Arab Emirates, while Qatar served as the logistical and shipping hub, she noted.
"In 2012, the gun-running into Libya turned around and began to flow outward, from Benghazi to the AQ-and-MB-dominated rebels in Syria," Lopez added. "This time, it was the CIA Base of Operations that was in charge of collecting up and shipping out [surface-to-air missiles] SAMs from Libya on Libyan ships to Turkey for overland delivery to a variety of jihadist militias, some of whose members later coalesced into groups like Jabhat al-Nusra and ISIS [also known as IS]."
Jabhat al-Nusra is al-Qaeda's Syrian affiliate.
"The downstream consequences of Obama White House decisions in the Syrian conflict are still playing out, but certainly the U.S. – and particularly CIA – support of identifiable jihadist groups associated with the Muslim Brotherhood, Jabhat al-Nusra, Ahrar al-Sham, the Islamic State and other [jihadists] has only exacerbated what was already a devastating situation," declared Lopez.
Some of the other weapons that eventually ended up in Syria included thousands of MAN-Portable-Air-Defense-System (MANPADS) missile units, such as shoulder-launched SAMs, from late dictator Muammar Qaddafi's extensive arms stockpiles that pose a threat to low-flying aircraft, especially helicopters.
Libya Amb. Stevens was killed by jihadists in Benghazi on September 11, 2012, along with three other Americans.
"The reason the U.S. government was operating in Libya is absolutely critical to this debacle because it reflects where America went off the tracks and literally switched sides in the GWOT," points out Lopez. "This is about who we are as a country, as a people — where we are going with this Republic of ours."
"There can be no greater treason than aiding and abetting the jihadist enemy in time of war – or providing material – weapons, funding, intel, NATO bombing – support to terrorism," she continued. "The reason Benghazi is not the burning issue it ought to be is because so many at top levels of U.S. government were implicated in wrong-doing: White House, Pentagon, Intel Community-CIA, Gang of Eight, at a minimum, in Congress, the Department of State, etc."
The State Department and the CIA did not respond to Breitbart News' requests for comment.
The Democratic presidential frontrunner claimed she was not aware of any U.S. government efforts to arm jihadists in Libya and Syria.
Clinton did admit to being open to the idea of using private security experts to arm the Qaddafi opposition, which included al-Qaeda elements, but added that it was "not considered seriously."
The 2011 "Gang of Eight" mentioned in this report was comprised of a bipartisan group of lawmakers from both chambers.